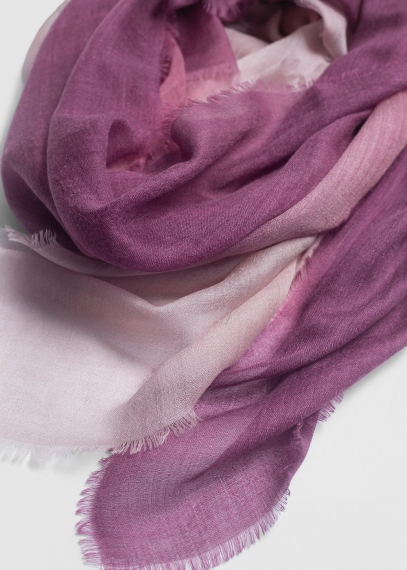 Pale Pink and Violet Light Cashmere Stole
The large size of this cashmere stole that goes from powder pink to purple, allows it to be worn on the shoulders as an elegant stole with femininity and elegance.
It is the perfect elegant cashmere stole, to be worn even without tying the knot, resting it on the shoulders and letting it fall softly.
This elegant cashmere stole can also be made by customizing the colors, creating a perfect shawl for a wedding or event where the outfit is studied in detail.
The typical average weight of Toosh's patented cashmere gauze scarf makes it the ideal stole for mid-seasons, or for a lake or beach wedding, where we don't know exactly what will the weather be like but we want the certainty of feeling elegant and comfortable.
Gauze
Lighter than Twill, heavier than Voile. It is the right middle way and perfect passepartout for all seasons
Description
100% pure superfine cashmere
100x200 cm
Made in Italy
Dry clean
---