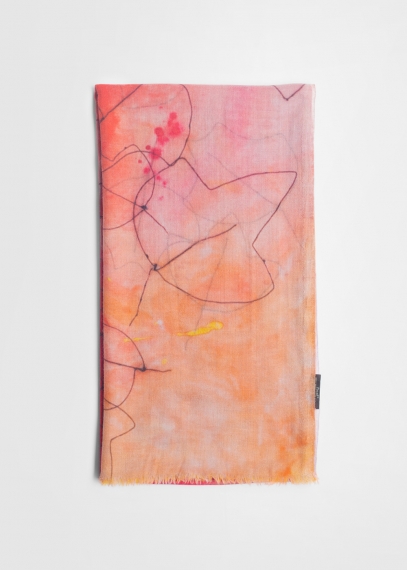 Explosion of Colors Light Cashmere Stole
The large size of this cashmere stole allows it to be worn on the shoulders as an elegant stole with femininity and elegance, even for a ceremony or event.
It is a versatile cashmere scarf, also ideal for everyday use.
The print is a work by the artist Alice Rabbi, the result of the collaboration between Toosh and the Brera Academy of Fine Arts in Milan.
The design represents stylized leaves on a base that is a true explosion of colors, with nuances ranging from pink to fuchsia, passing through yellow and orange.
Bright colors, perfect if you are looking for an elegant stole for a dress.
Certainly the ideal choice for you if you are looking for a fuchsia stole for a wedding!
Gauze
Lighter than Twill, heavier than Voile. It is the right middle way and perfect passepartout for all seasons
Description
100% pure superfine cashmere
100x200 cm
Made in Italy
Dry clean
---