Made in Italy cashmere clothing & scarves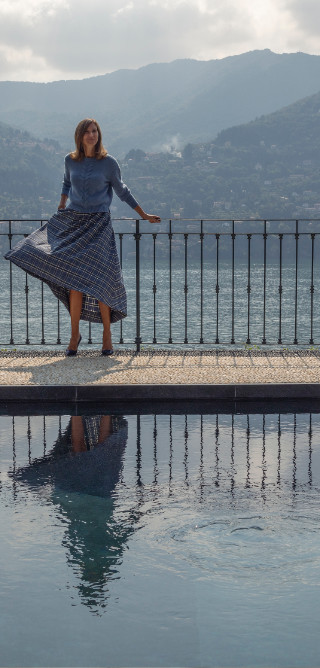 Italian
brand
The refinement of made in Italy, the preciousness of cashmere. Toosh is a point of reference for those looking for high quality cashmere garments and tailored clothing. Garments created with noble and precious yarns, with patented production processes, from the thirty-year experience of a company that hands down tradition but firmly believes in progress and innovation.
Our
Stoles
Enhance your outfit with Toosh scarves collection: extra-fine cashmere stoles, cashmere and silk scarves and the precious and rare vicuña stole. Our twill, also known as EcoShahtoosh, is the faithful reproduction of the ancient Indian shahtoosh, created thanks to our patented method, in a new eco-friendly version made of pure cashmere. Discover the EcoShahtoosh and all the other cashmere stoles.
The Fiber of the Gods
Vicuña
Vicuña is one of the finest and most valuable fibers in the world. Even more prestigious than cashmere, it is also known as the "Fiber of the Gods". Toosh is among the few companies to produce Vicuña scarves, combining the precious fiber with its patented production method to work extra-fine fibers.
Unlimited colors
Our collections are distinguished by the wonderful and wide range of colors.

100% Made in Italy Production
We have patented production processes to work extra thin cashmere fibers.
Eco-Friendly Yarns
We use high quality yarns, respecting the environment, without releasing any amino substances.
Personalization
We offer the possibility to customize products with original and exclusive prints and colors.