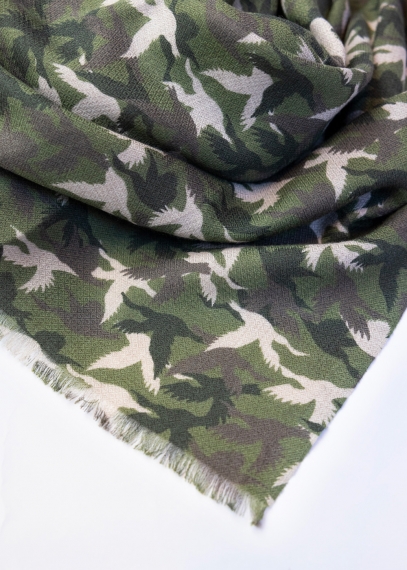 Cashmere and Silk Scarf - Green ducks camo
NEW!
Cashmere and silk scarf with POP print inspired by a modern mix between Kamasutra and Camouflage.
This cashmere and silk scarf is a new interpretation of camouflage that will make your look super chic and fun!
In this version in the classic camouflage colors it will adapt to every look and will be perfect for a casual and modern outfit.
The Toosh diamond scarf measures 70x200 cm and it is the result of a patented process to reduce the formation of peeling due to the rubbing between cashmere and rough fabrics or beard.
Diamantine
Silk and cashmere together, specifically designed for men with a surfacing diamantine weave.
Description
Cashmere and silk stole
Composition: 80% cashmere 20% silk
Size: 70x200 cm
Entirely made in Italy.
Dry clean.
---