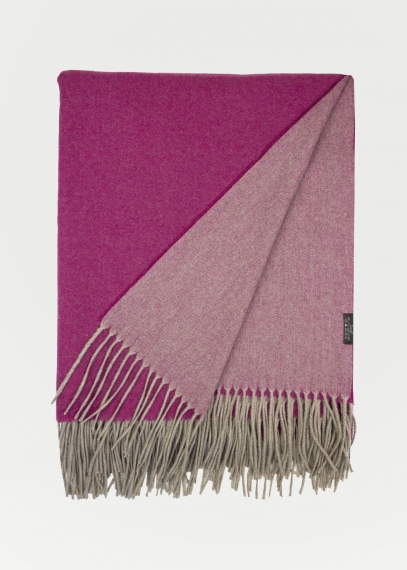 Cashmere Plaid - Cyclamen Pink
Pure cashmere plaid.
This elegant cashmere throw perfectly combines refinement and comfort with a modern style.
The plaid thus abandons the still noble role of a soft and warm blanket, to become an elegant piece of furniture.
This cashmere blanket is made in Italy with the highest quality raw material, like the whole Toosh collection.
Our plaid, made with a jacquard loom, measures 140x200 cm and is bicolor: on one side cyclamen, on the other beige.
Possibility to request personalized embroidery on a corner of the plaid: just write in the order notes if you prefer italics or block letters, the initials to be embroidered and the color of the embroidery.
Plaid Jacquard
Jacquard Plaid- Cashmere Plaid
Discover our great selection of cashmere plaids with designs made with a jacquard loom. A collection to decorate your home with a touch of timeless elegance or for a refined gift.
Description
Composition: 100% cashmere.
Double face.
Size:140X200 cm.
Made in Italy.
Beige color. One size.
Washing instructions: dry clean.
---