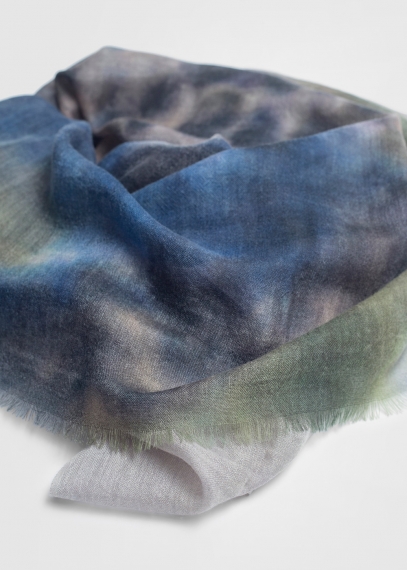 Jaguar Light Cashmere Stole
The perfect weight: a light cashmere stole ideal for all seasons.
Its width allows it to be worn on the shoulders as an elegant stole with femininity and elegance, even for a ceremony or event.
Its versatility also makes it ideal for practical and daily use, tied around the neck.
A jewel cashmere shawl that embellishes any outfit, in all seasons and on all occasions!
This painting represents a moving jaguar and is a work of the artist Francesca Nacci, created as part of the "Terre Lontane" project, developed by Toosh in collaboration with the Brera Academy of Fine Arts in Milan.
A stole that thanks to the abstract effect design and its mix of colors is perfect to be combined with brown, beige, blue and green coats.
A real passe-partout fantastic for a precious gift!
Gauze
Lighter than Twill, heavier than Voile. It is the right middle way and perfect passepartout for all seasons
Description
100% pure superfine cashmere
100x200 cm
Made in Italy
Dry clean
---