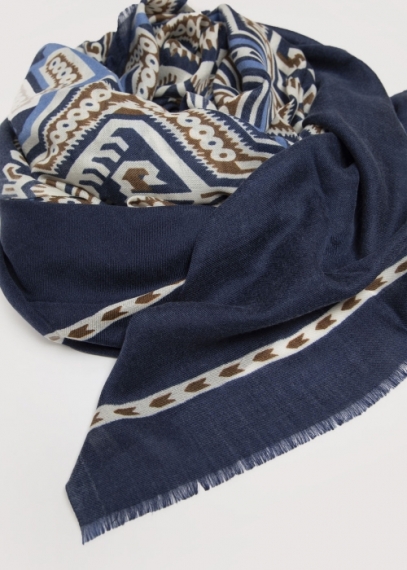 Stola in cashmere Iban Borneo
Una sciarpa morbida e avvolgente, realizzata in Italia in puro cashmere extrasottile. La fantasia, perfetta per un look casual chic, è ispirata ai tradizionali panni cerimoniali del popolo Iban, in Malesia. Questa versione in blu, schiarita dai dettagli bianchi, sarà perfetta per dare luce al tuo viso anche nella più buia giornata invernale!
Twill
Warm, super soft, refined. Faithful reproduction of the precious Indian Shahtoosh, perfect in winter.
Description
100% puro cashmere extrafine. 100x200 cm.
Colore: blu, bianco, marrone.
Made in Italy.
Lavare a Secco.
---