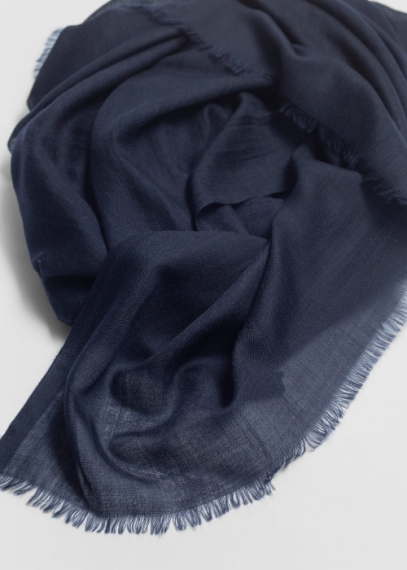 Stola in cashmere light blu scuro
Il peso perfetto: una stola interamente realizzata in cashmere extra-sottile, ideale per tutte le stagioni.
La sua ampiezza permette di indossarla come scialle con femminilità ed eleganza, rendendola la stola elegante da cerimonia ideale, la sua leggerezza la rende perfetta anche per un utilizzo pratico e quotidiano, annodata al collo.
Un accessorio di lusso che impreziosisce ogni outfit, in tutte le stagioni e in tutte le occasioni!
Gauze
Lighter than Twill, heavier than Voile. It is the right middle way and perfect passepartout for all seasons
Description
100% puro cashmere extrafine.
100x200 cm.
Made in Italy.
Lavare a Secco.
---