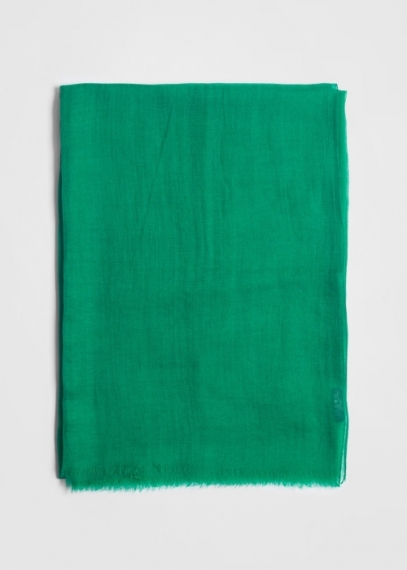 Stola in cashmere voile ultralight verde
Stola elegante in cashmere ultralight perfetta per cerimonie, matrimoni ed eventi.
Non aver paura degli sbalzi di temperatura della stagione delle cerimonie! Lasciati avvolgere da questa elegante stola in cashmere verde smeraldo: appoggiala sulle spalle e completa il tuo outfit con un tocco di classe.
Voile
Light, delicate, refined. A fascinating cashmere cloud to elegantly flaunt during the summer
Description
100% puro cashmere extrafine.
140x200 cm.
Made in Italy.
Lavare a Secco.
---